McDonald's Australia's 1000th restaurant ups the ante on industry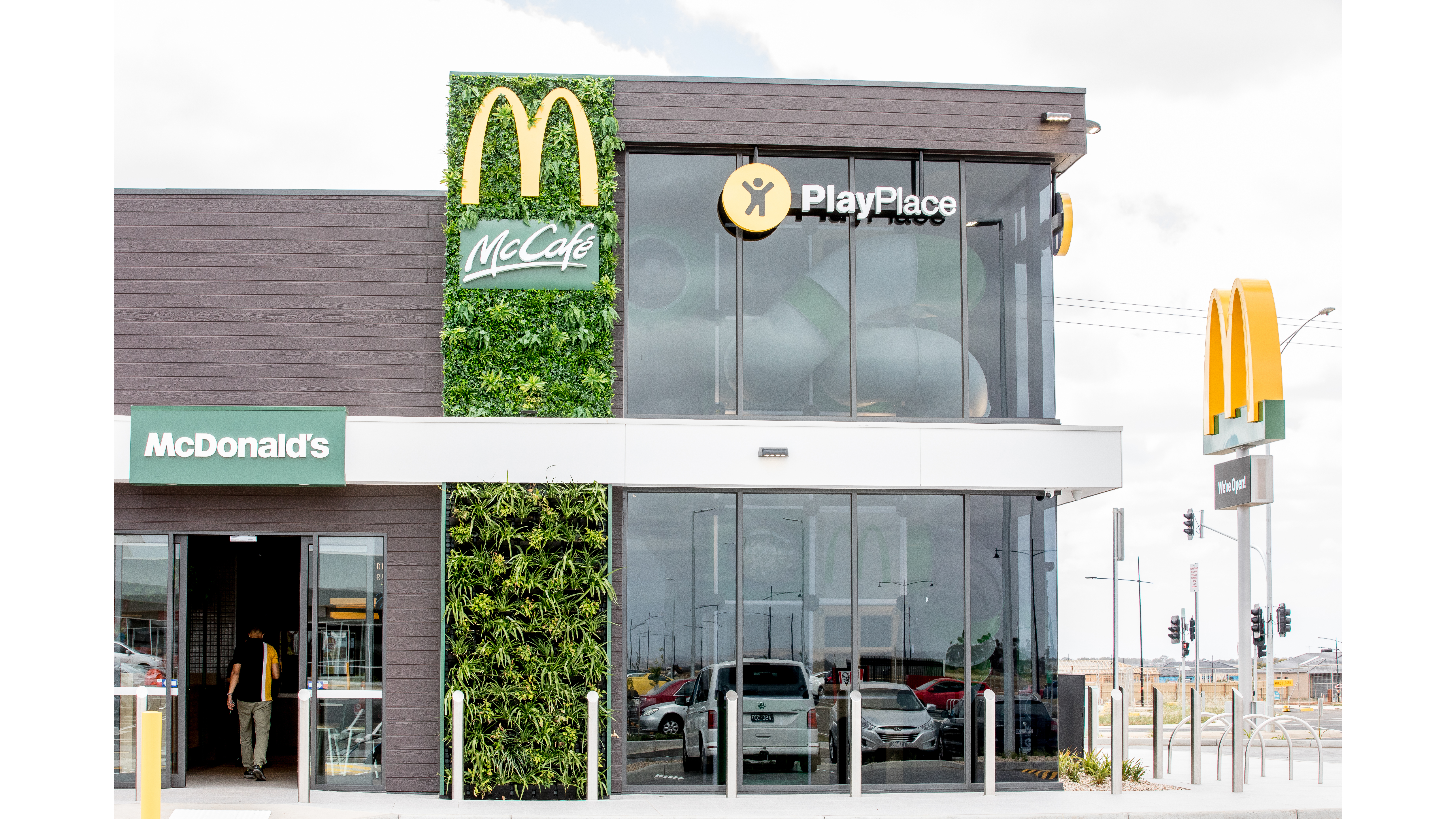 Designed to operate with 100% renewable energy and elements like carbon neutral McDelivery, Restaurant 1000, located in Melbourne, is Australia's newest McDonald's and a hub for testing industry-leading sustainability innovations. 
In all, the restaurant features 25 core initiatives to reduce its environmental impact as the market's first sustainability flagship. From energy-efficiency to water conservation to recycling, here are some of the ways Restaurant 1000 is paving a new path for restaurant sustainability and making a difference in the community it serves: 
Minimizing plastic packaging 
The restaurant will serve customers with paper straws, wooden cutlery and paper sundae cups, as McDonald's Australia continues to phase out all plastic straws and plastic cutlery from its restaurants nationwide. The collective impact of these transitions will remove 860 metric tons of plastic from the McDonald's system. 
Happy Meal toy recycling  
Families will be able to introduce their children to recycling via a specially designed Happy Meal toy collection bin. Through our reverse logistics system, pre-loved Happy Meal toys will be returned to our distributor before being provided to a third party for recycling. 
Energy-efficient lighting 
All lighting and signage at Restaurant 1000 use LEDs, which use around 80 percent less energy than neon systems. Also strategically placed sensors will monitor the amount of sunlight shining into the restaurant and adjust accordingly – if it's a bright day, the sensors will automatically dim the lights in the dining room to conserve energy. 
Efficient equipment 
Refrigerating equipment using hydrocarbon – an efficient, naturally occurring refrigerant gas – will vastly reduce the carbon footprint of the restaurant. It's also outfitted with a  high-efficient air-conditioning system that doesn't generate as much heat and therefore doesn't force the system to work as hard to cool.  
Carbon Neutral McDelivery 
Via Uber Eats and DoorDash, carbon credits will be used to offset the emissions from deliveries made from Restaurant 1000 for 12 months.