McDonald's Q1 2022 Results
Q1 Results
Thanks to the power of our Brand and our world-class people, McDonald's continues to remain resilient despite a challenging global environment.
 
1-Year Comp Sales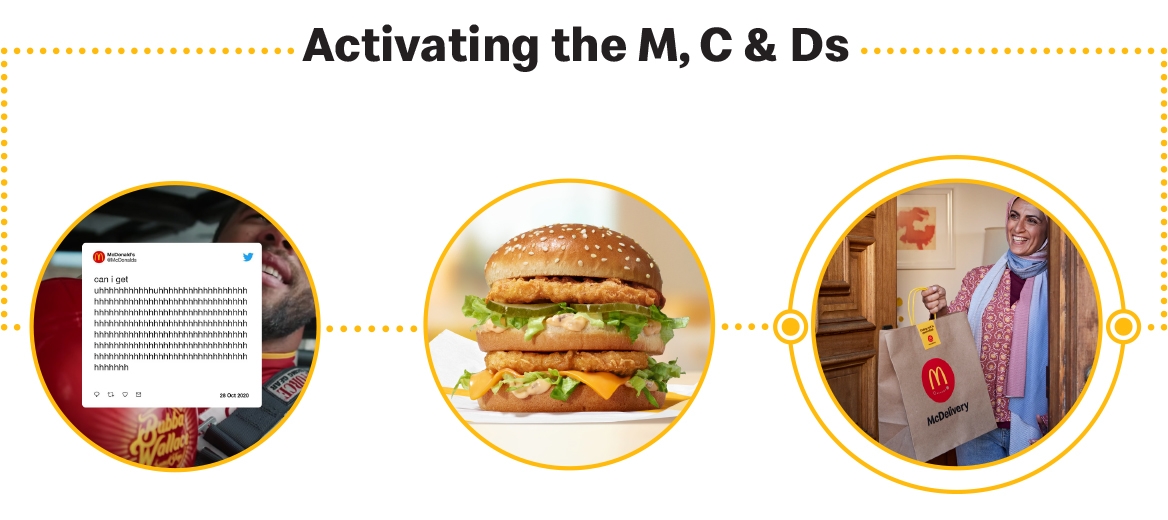 Maximizing Marketing
We're building customer affinity by identifying relatable fan truths and turning them into remarkable cultural moments, including our Menu Hacks promotion and Super Bowl commercial in the U.S.
Core Menu
By remixing our classics and creating new fan-favorites, including the UK's Chicken Big Mac limited-time offer, we drive topline growth through our core menu.
Digital, Delivery and Drive Thru
By doubling down on our three Ds, we continue to find new ways to reach our customers where they are and make their experience more seamless and personalized. In the first quarter across our top six Markets, digital channels – which include our mobile app, kiosks and delivery– made up more than 30% of Systemwide sales, representing nearly 60% growth over the prior year.

In a quarter that saw an increasingly complex and uncertain operating environment, I am proud to share that, once again, the Arches have shone brightly. Our strong performance in the first quarter was underpinned by global comparable sales up nearly 12%, reflecting broad-based momentum across all segments.

In most of our major markets, we sustained QSR traffic share gains by focusing on elevating our brand, accelerating digital channels and showcasing our core equities of chicken and beef. By staying on the side of the consumer and executing our strategy, Accelerating the Arches, we have continued to drive growth. This is why I believe there has never been a better time to be part of Brand McDonald's."

    – CHRIS KEMPCZINSKI
    McDonald's President and Chief Executive Officer