McDonald's Scale and Agility Reinforce Global, Broad-Based Business Momentum 
15M
Active Loyalty Members in
the U.S. and Growing
MyMcDonald's Rewards Has
Been an Instant Fan Favorite
32K
Restaurants Have Delivery
Up From 3,000 Restaurants
Five Years Ago
~$13B
Year-to-Date Digital Systemwide Sales in
Our Top 6 Markets
U.S., Australia, France,
Germany, Canada and UK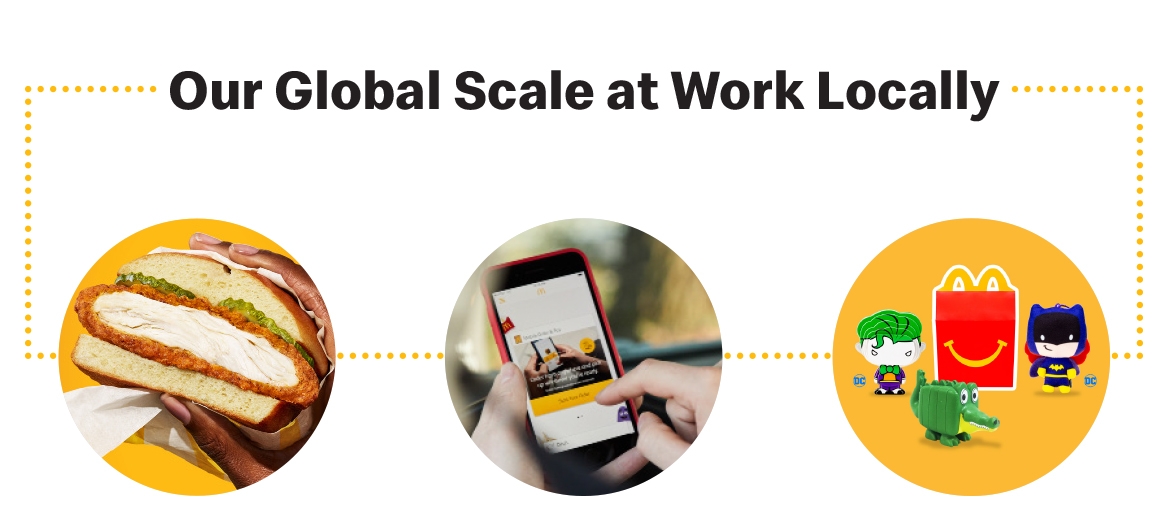 Locally Craveable Menu
Crispy Chicken Sandwich sales in the U.S. continue to exceed expectations. The McSpicy sandwich broke records in the UK and Spicy McNuggets in Canada had a halo effect on McNugget sales. The UK and Ireland launched the McPlant in select restaurants with a goal to roll out nationwide in January.
Digital Growth

More than 20% of Systemwide sales in our top six markets came through digital channels, and our MyMcDonald's Rewards loyalty program launched in the U.S. and Germany. It's an instant fan favorite that delivers great value to our most loyal customers.
Sustainability Focus
In September, we announced we would reduce the use of conventional virgin plastics in Happy Meal® toys by 90% by 2025, as well as our ambition to achieve net zero emissions across global operations by 2050.
We believe we have both a privilege and a responsibility to help lead on issues that matter most in communities — and there is no issue more globally important and locally impactful than protecting our planet for generations to come. This is why I continue to remain optimistic about what lies ahead for McDonald's. Accelerating the Arches — fortified by our purpose and guided by our values — makes me confident not just in the future successes of our business, but also for the future of the communities that we serve.
– Chris Kempczinski
McDonald's President and Chief Executive Officer