Unrivaled Brand Power Fuels McDonald's Results
FY 2021 Highlights
Because of our unparalleled scale and the dedication of our entire System – McDonald's and its employees, franchisees and suppliers – 2021 was a banner year for McDonald's, despite the continued disruptions caused by COVID-19.
 
In 2021, We Hit All-Time Highs Across...
$112B+
Global Systemwide Sales
+13.8%
Full-Year Comparable
Sales Growth in the U.S.
$10B+
Global Operating Income
40+
Loyalty Programs
in Markets Worldwide
Q4 Results
There's never been a better time to be part of McDonald's.
1-Year Comp Sales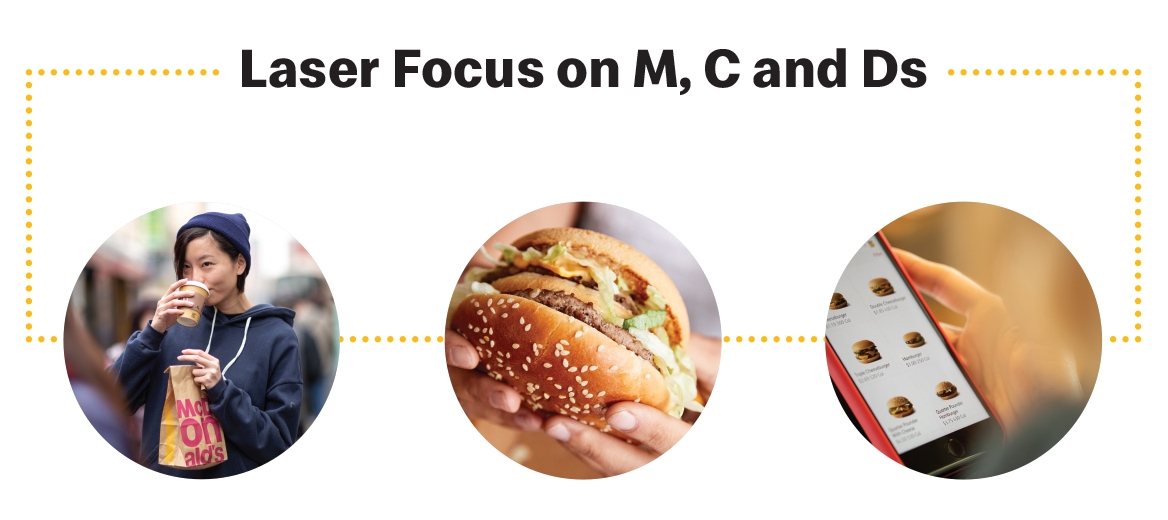 Marketing Excellence
We've raised the bar on creative excellence with one of the most talented marketing teams in the world, and we continue to set a new standard for marketing innovation in our industry.
Core Classics
We're leaning into the strength of core equities like Chicken McNuggets and McChicken, as well as creating the core classics of tomorrow like our Crispy Chicken Sandwich and McSpicy in different markets.
Digital Advances
Our digital engine continues to make the customer experience more seamless and fuels growth in the process. Our top six markets saw more than a quarter of their systemwide sales — or $18 billion — come from digital channels in 2021, a 60% increase over 2020.



While 2021 was a year of continued challenges around the world, the McDonald's System came together with unparalleled dedication and delivered truly exceptional performance. We enter this new year with a clear focus on creating seamless and memorable customer experiences, and harnessing our momentum to drive long-term, sustainable growth for all of our stakeholders."




    – CHRIS KEMPCZINSKI
    McDonald's President and Chief Executive Officer