McDonald's USA Menu Spotter
Spotted: a delicious new addition to McDonald's menu. Welcome to your one and only source for updates on the new menu items, returning fan-favorites and limited-time offers making their way to restaurants across the U.S.
 
Strawberry Shortcake McFlurry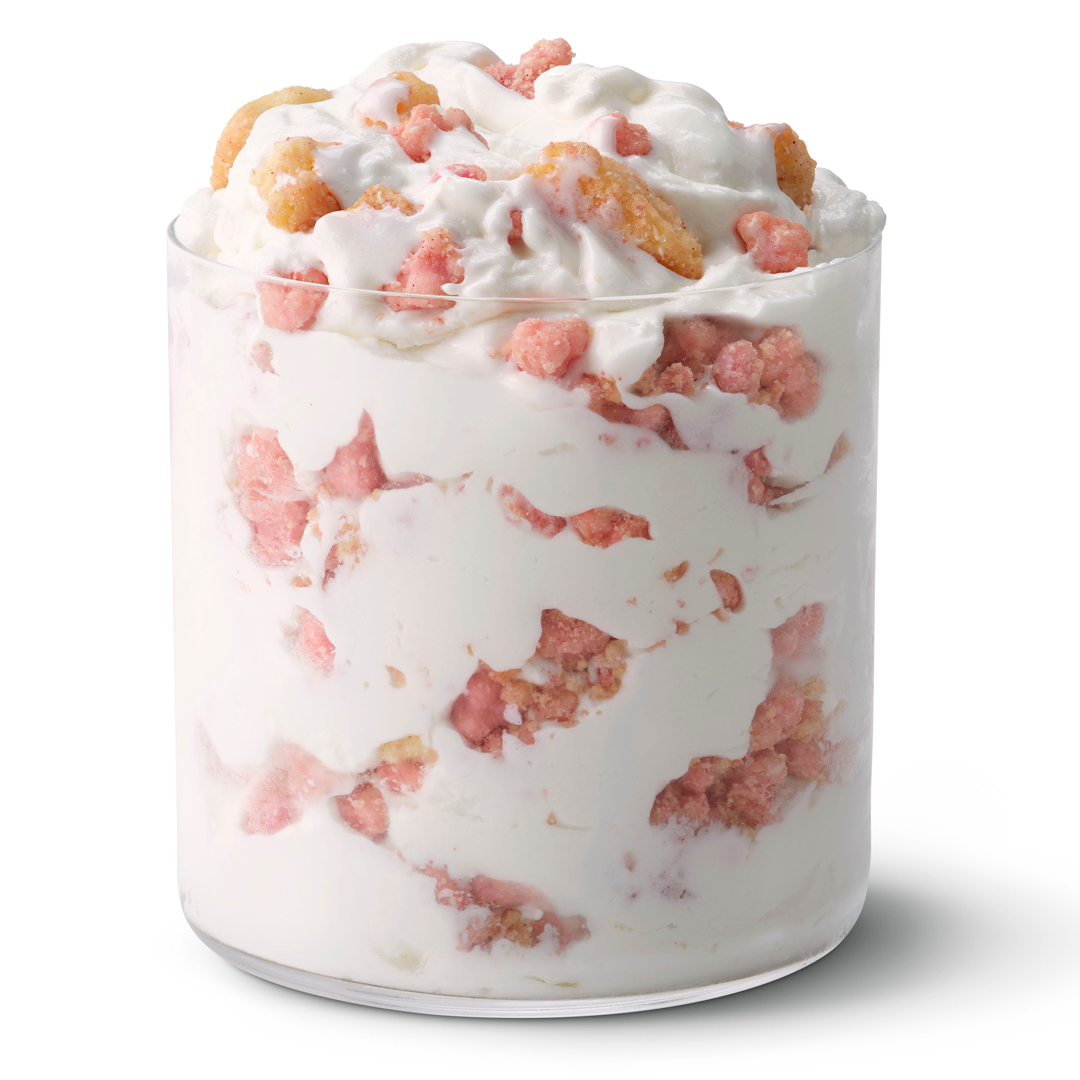 3.28.2023
McFlurry stans to the front of the line: McDonald's is dropping a delicious new flavor just in time for spring. The Strawberry Shortcake McFlurry is made with our signature creamy vanilla soft serve, strawberry-flavored clusters and crispy, buttery shortbread cookies. It will be available starting April 12 at participating McDonald's restaurants nationwide, for a limited time while supplies last.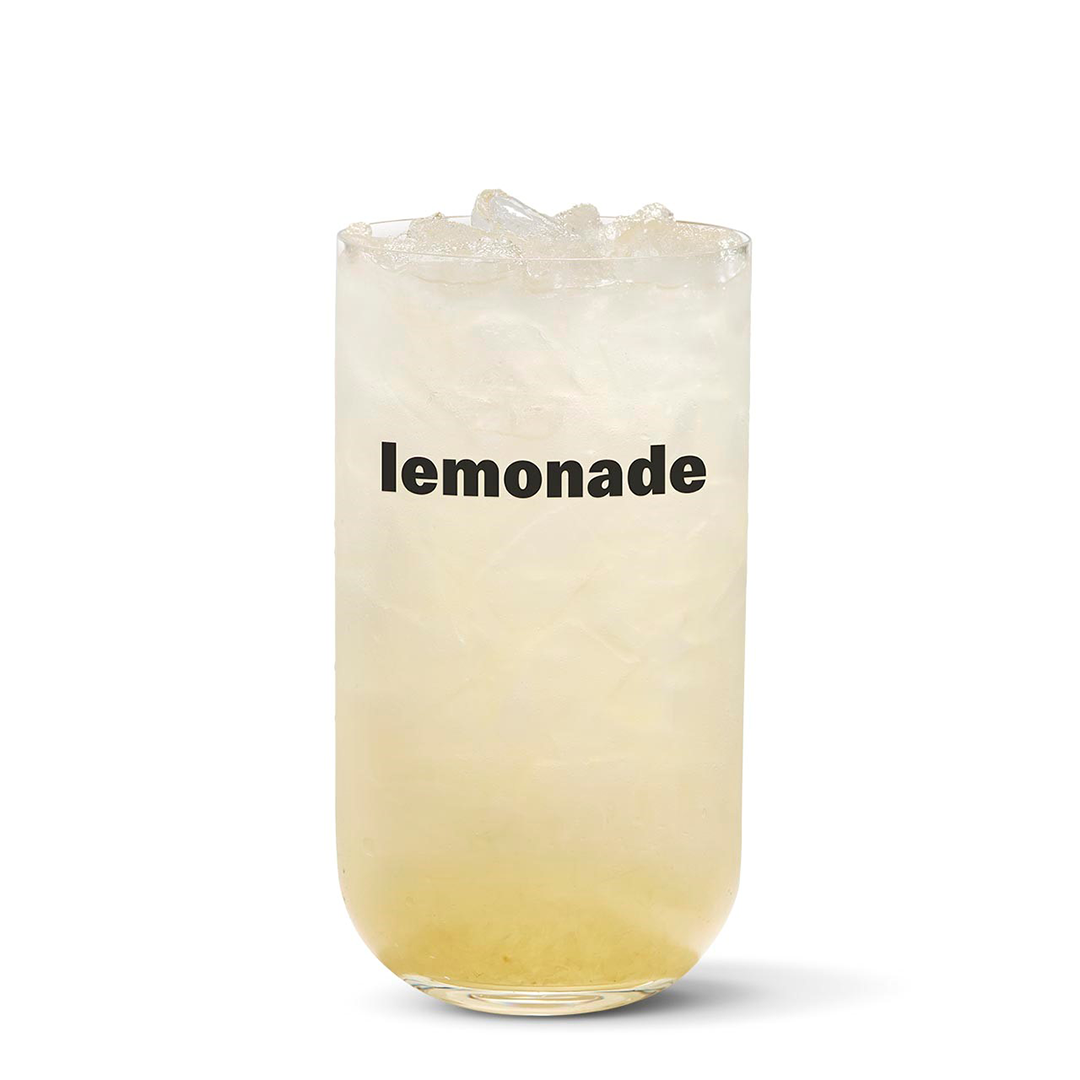 3.14.2023
When life hands you lemons... head to McDonald's for your new ~main squeeze~. Our new Lemonade brings fans a little bit of summer with every sip, and it's available in select U.S. restaurants for a limited time while supplies last.
This recipe was developed by McDonald's chefs and features real lemon juice, bits of lemon pulp and real cane sugar. While the Lemonade won't be available nationwide, customers will see it on the menu in participating local markets, including Seattle, Chicago, New York City and Dallas.
Bacon Ranch McCrispy™ & Bacon Ranch Deluxe McCrispy™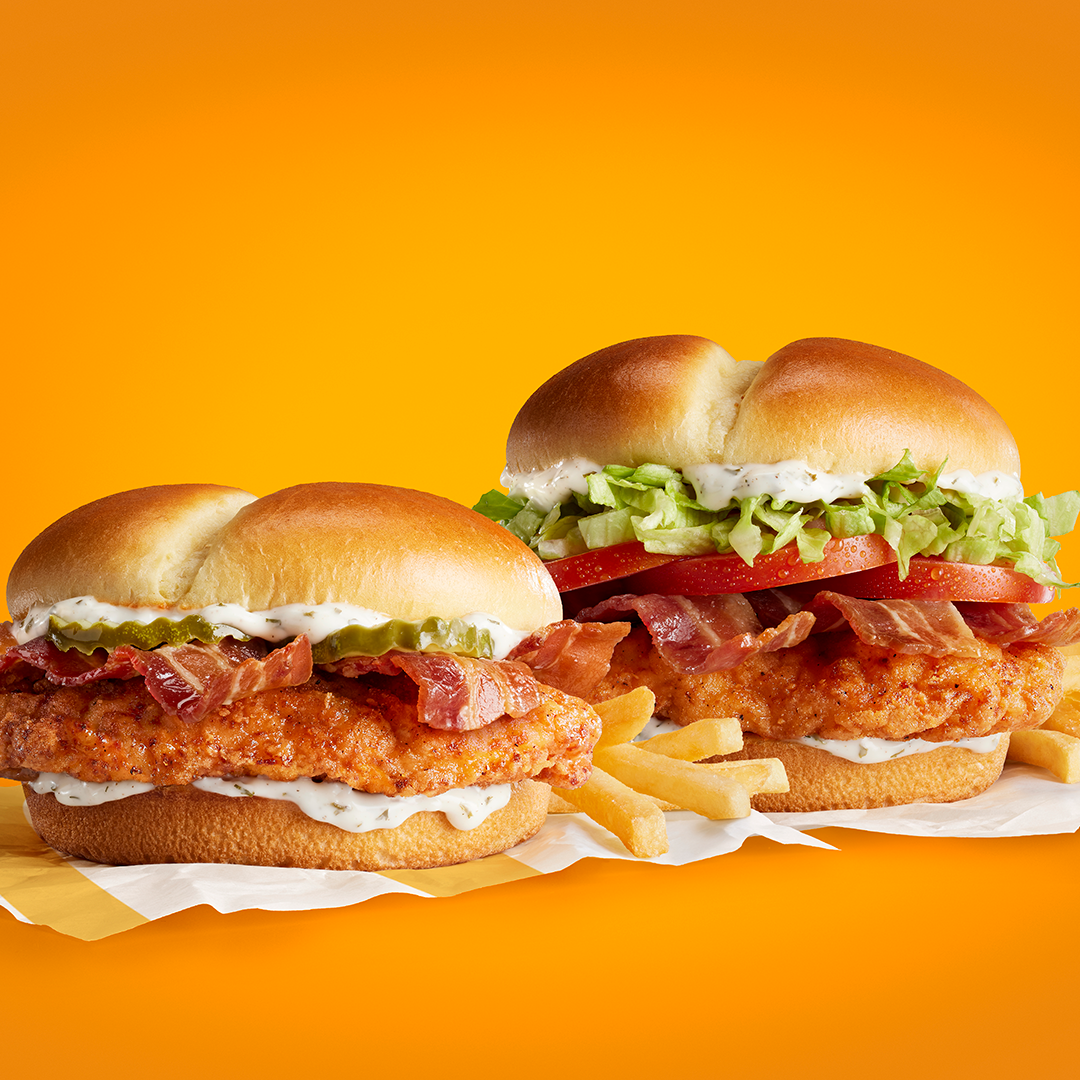 2.24.2023
McDonald's Crispy Chicken Sandwich quickly became a fan-favorite when it first hit US menus in 2021. And now, this beloved sandwich is joining some of our most iconic menu items – McNuggets®, McMuffin® sandwiches and McFlurry® desserts – with a fresh new name: McCrispy™.
 
Earning your "Mc" is a true McDonald's badge of honor. To commemorate this special moment, we're rolling out two new limited time McCrispy sandwiches starting on March 13.  

Introducing: the Bacon Ranch McCrispy and Bacon Ranch Deluxe McCrispy. Both sandwiches feature our signature chicken fillet topped with applewood smoked bacon plus a creamy new Ranch Sauce – made with buttermilk, dried herbs and spices - and served on a toasted potato roll. The Bacon Ranch McCrispy features cool crinkle cut pickles, while the Bacon Ranch Deluxe McCrispy levels it up with Roma tomatoes and shredded lettuce.
 
These mouth-watering sandwiches will be available at participating restaurants nationwide for a limited time, while supplies last.  
2.14.2023
In honor of the season of love, we're serving up the first-ever celebrity duo meal with lifelong McDonald's fans – Cardi B and Offset. Starting Feb. 14, fans can pull up to participating restaurants nationwide to get the Cardi B & Offset Meal, which includes each of their go-to menu items plus their favorites to split on date night.
Read all the details HERE.
Shamrock Shake® & OREO® Shamrock McFlurry®
2.1.2023
You heard it here first: starting Feb. 20, the legendary Shamrock Shake® and new fan-favorite OREO® Shamrock McFlurry® are making their much-anticipated return to U.S. menus. Made with our creamy vanilla soft serve, blended with Shamrock Shake syrup and topped with a delicious, whipped topping, the Shamrock Shake quickly captured the hearts (and tastebuds) of America when it was first introduced in 1970. And for a twist on this delicious classic, check out the OREO® Shamrock McFlurry®, which first debuted in 2020 and comes blended with crushed OREO® cookies. Both minty treats will be available at participating restaurants nationwide for a limited time, while supplies last.

OREO is a trademark of Mondelēz International group, used under license.

About McDonald's USA  
McDonald's USA, LLC, serves a variety of menu options made with quality ingredients to millions of customers every day. Ninety-five percent of McDonald's approximately 13,500 U.S. restaurants are owned and operated by independent business owners. For more information, visit www.mcdonalds.com, or follow us on Twitter @McDonalds and on Facebook at www.facebook.com/mcdonalds.