McDonald's black suppliers come together for creation of The Black Owned Suppliers Association (BOSA)
The inspiration behind BOSA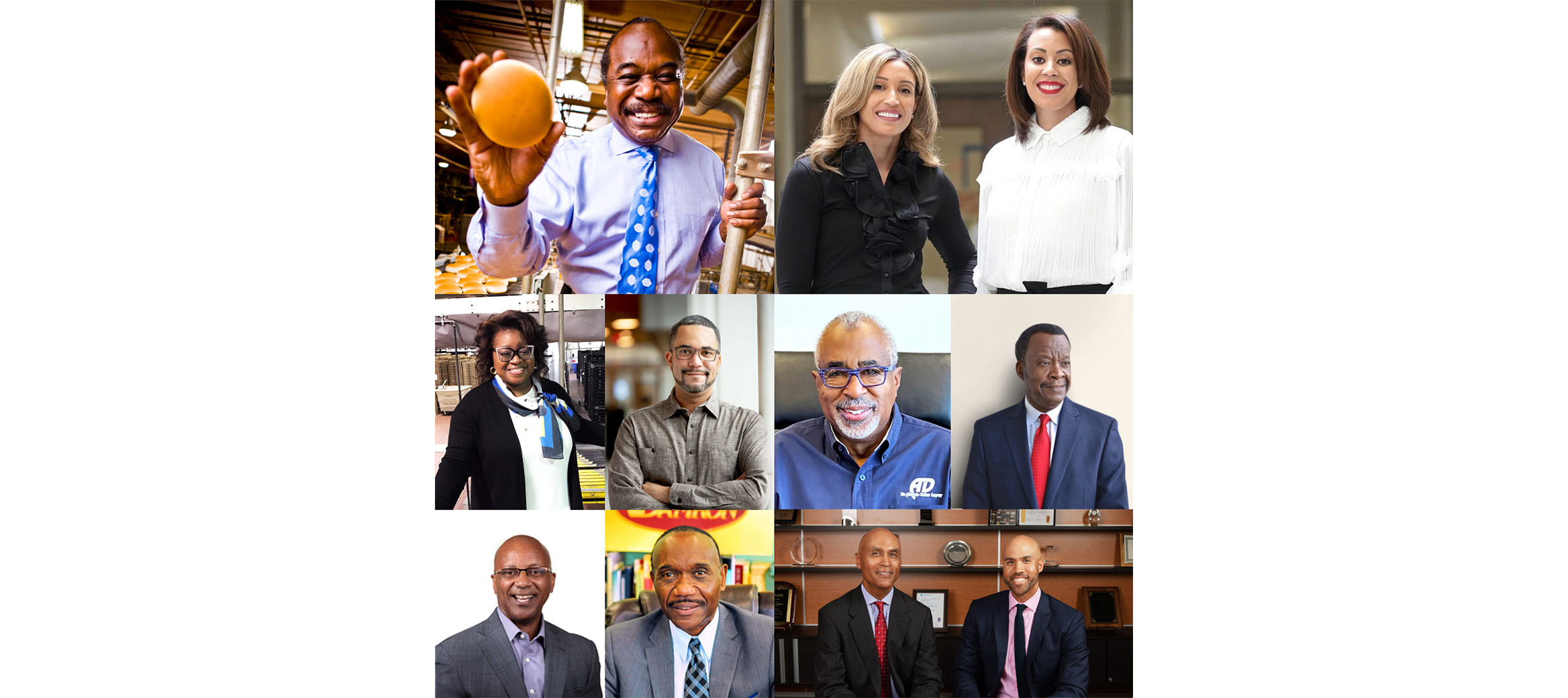 "As long-time suppliers of McDonald's, we've always been focused on excellence, exceeding customer expectations, and innovating. As a group, we are advocates for each other's success and foster a culture of sharing best practices that help us all to excel," said supplier Cara J. Hughes of Baldwin Richardson Foods.
The Black Owned Supplier Association aims to leverage each supplier's strengths to elevate diverse businesses through mentorship, resulting in inspirational success, growth in revenue, long-term sustainability, generational wealth creation, advocacy, and greater employee well-being.   
The group has been meeting for 20-plus years, and at times including McDonald's and Owners/Operators. Throughout the years, they have toured each other's facilities and discussed challenges and successes. But now they're looking forward to making it official. Cara credits suppliers Mike Thompson Sr., Eric Johnson, and the late Bob Beavers, as well as Owner Operators, including the late Lee Dunham and Roland Parrish, for their consistent vision and leadership.
I've met with the Diversity heads of different companies' supply chains, and many did not have a list of other Black-owned suppliers. BOSA opens the door for individuals looking for world-class Black-owned suppliers already exceeding expectations for the world's largest companies."  ~ 

Supplier Michael Thomspon of Fair Oaks Foods 
A look into the Suppliers 
The group hopes people see the work they've already done to create opportunities for other Black-owned suppliers and how they plan to expand that work in the future.
This group includes nine organizations committed to giving back to our communities and creating opportunity. We employ families—often families of color—and provide scholarships throughout the communities we serve.  ~ Supplier Cara J. Hughes of Baldwin Richardson Foods
As entrepreneurs, the suppliers face ups and downs, but BOSA provides a critical support system. They also share a commitment to high standards, and most attribute their success to their partnership with McDonald's.
People know McDonald's works with only the best suppliers and has the highest standards in the industry, so at the end of the day, they've made us a better company." ~ Supplier Wayne Beasley of Way To Be Promotional Products and Uniforms
Below is the current list of BOSA members and their companies.  
Members of The Black Owned supplier's association Michael Thompson, Sr., Fair Oaks Foods: Bacon and breakfast sausage 

Brent Hampton, Century Products LLC: Cleaning supplies 


Brandon Beavers, Best Diamond Packaging/Best Diamond Plastics: Napkins, straws, cutlery, and gloves 

Cara J. Hughes, Baldwin Richardson Foods: Nugget sauces, beverage syrups, shake syrups, hot cake syrups, sundae toppings, and drizzles 


Ron Damper, DAMRON Corporation: Hot and cold teas 

Trina Bediako, New Horizons Baking Company: Hamburger buns and English muffins 


Warren Anderson, Anderson Dubose Company: Distribution centers

Wayne Beasley, Way To Be: Uniforms and promotional products


Willie Wilson, Omar Supplies: Gloves and masks