McDonald's® USA Drops Official 'Camp McDonald's' Lineup
This July, McDonald's will offer a first-of-its-kind summer experience for fans – including food deals, menu hacks, exclusive performances and merch drops – only on the McDonald's App
(CHICAGO – June 30, 2022): Mark your calendars, because McDonald's has your pass to the event of the summer. Starting July 5, we're opening the doors to Camp McDonald's – and no, it's nothing like camp as you know it. It's a virtual camp experience featuring the hottest lineup of food deals, menu hacks, limited-edition merch and music performances from amazing artists.
The best part? You don't have to wait in line for hours to get a ticket. Your all-access pass is the McDonald's App. Check the app each day for details on how to unlock the fun.
Now, go ahead and explore the grounds of Camp McDonald's below and see what's on the epic 27-day schedule of events.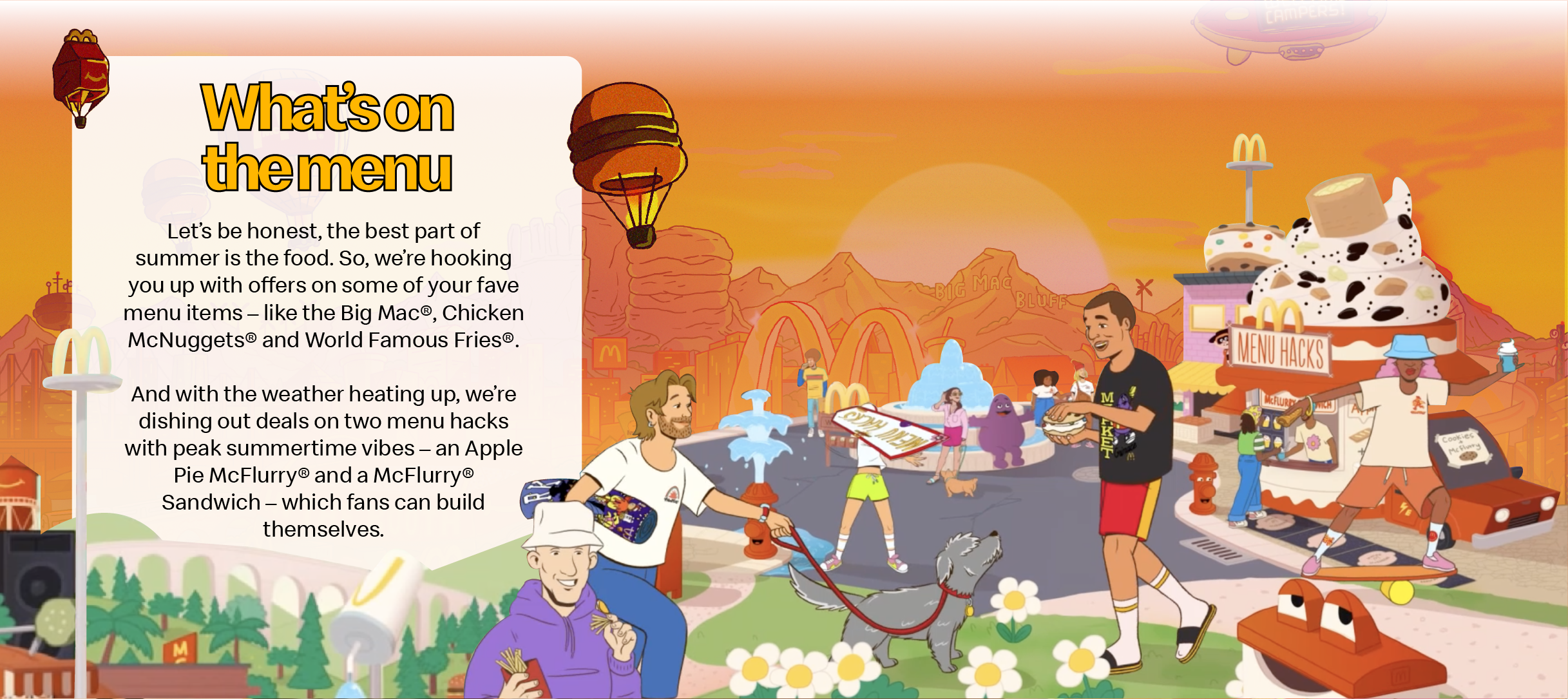 About McDonald's USA
McDonald's USA, LLC, serves a variety of menu options made with quality ingredients to millions of customers every day. Ninety-five percent of McDonald's approximately 13,500 U.S. restaurants are owned and operated by independent business owners. For more information, visit www.mcdonalds.com, or follow us on Twitter @McDonalds and on Facebook at www.facebook.com/mcdonalds.