Inside the Sustainability-Focused Headquarters of McDonald's China
Inside the Sustainability-Focused Headquarters of McDonald's China 

McDonald's China opened its state-of-the-art, sustainability-focused headquarters in Shanghai's trendy West Bund. More than 600 employees from McDonald's China and the Shanghai market will work from the new, eight-story building, which is in the process of seeking LEED Platinum certification.
In addition to its energy-saving and environmentally responsible design, McDonald's China Headquarters is built to promote cross-functional collaboration and flexible working – there are no fixed seating arrangements for employees. Instead, employees can choose where they want to sit (or stand) to get their work done, from desks or booths to lounges and high tables – and of course, every safety precaution is being taken. The headquarters also has outdoor terraces, coffee bars, gyms and activity centers, as well as a McDonald's restaurant that's open to employees and the public.
We're proud that the restaurant will be the first McDonald's restaurant in China to receive LEED Platinum certification.
The China headquarters will also house Hamburger University, where we expect to train and develop more than 75,000 McDonald's restaurant workers in China over the next five years. In addition, there will be a Food Innovation Center, where chefs will create creative and delicious new menu items for Chinese customers.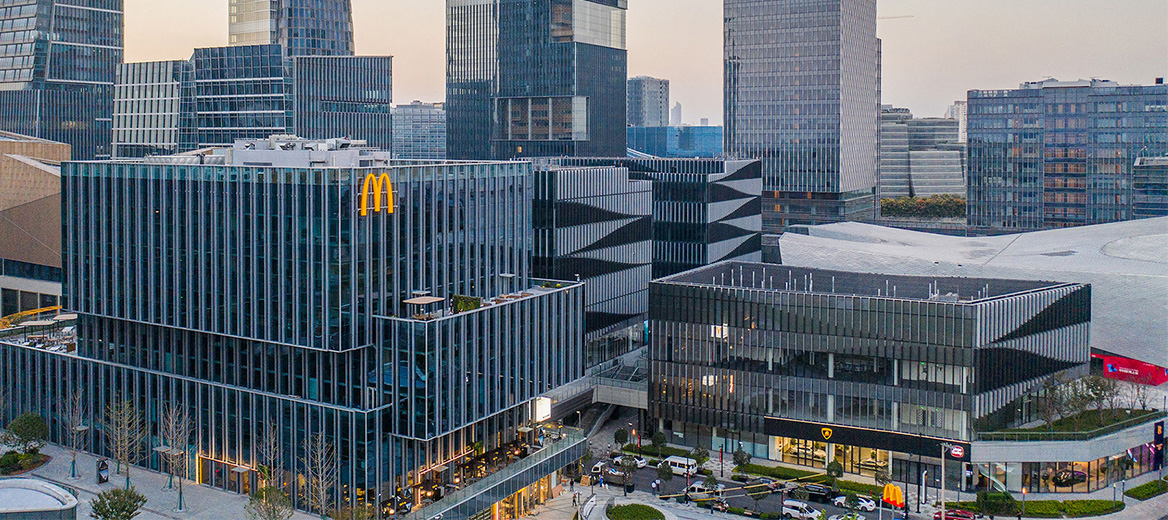 McDonald's China CEO Phyllis Cheung said it best: "People are our most valuable asset." We are proud to provide our employees in China with this green working environment in an area bustling with talent, art and technology.