Managers help deliver baby at Atlanta McDonald's and nickname her "Little Nugget"
Alandria Worthy and her financé, Deandre Phillips, had no idea when they stopped at an Atlanta McDonald's, Alandria would deliver her baby Nandi Ariyah Moremi (also nicknamed Little Nugget) right in the restaurant.  
The couple was on their way to the hospital when Alandria decided to stop and use the restroom at a nearby McDonald's.  
"When she started screaming, I knew it wasn't a joke; the only thing I wanted to do was help in any way possible," Tunisia says. McDonald's managers Tunisia Woodward, Sha'querria Kaigler, and Keisha Blue-Murray sprung into action.
Little Nugget is born!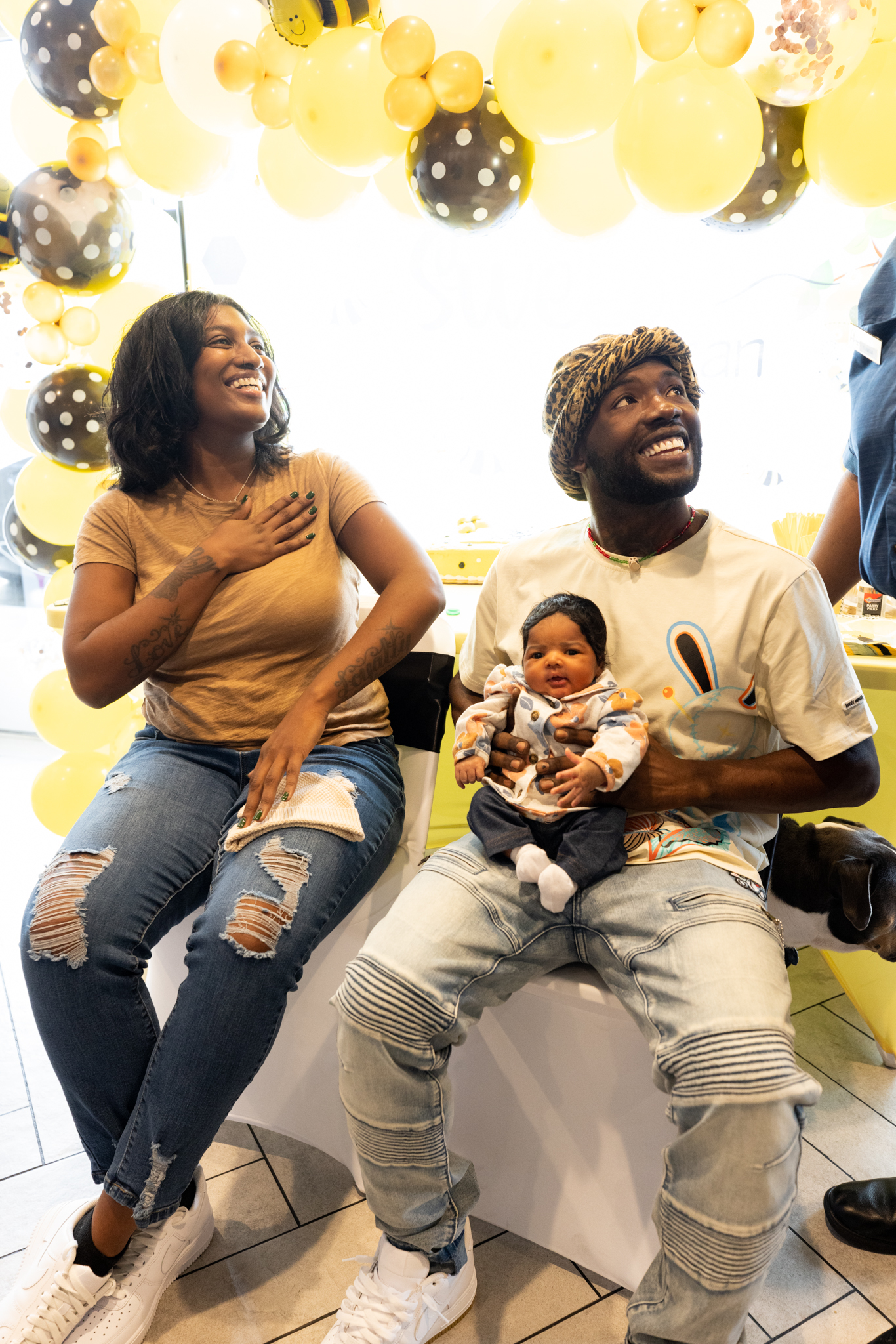 They called the ambulance, hoping they would get there in time but soon realized Alandria would be having the baby there and now. "I started to have flashbacks of when I had my daughter through natural birth; while I had no training, I was thinking back to the time I had my birth," Keisha says. 
Deandre was by Alandria's side as the women tried to remain calm and proceeded to help Alandria deliver her baby. "I started to pray, and in between praying, I started saying breathe and push," Tunisia says. Not long after, Nandi Ariyah Moremi was born!
A week later, Owner/Operator Steve Akinboro and McDonald's Thank You Crew program hosted a baby shower to celebrate Little Nugget. The McDonald's was decorated with streamers, balloons, and flowers for the newborn parents. As the couple walked into the restaurant, Tunisia, Sha'querria, and Keisha exclaimed, "Little Nugget!".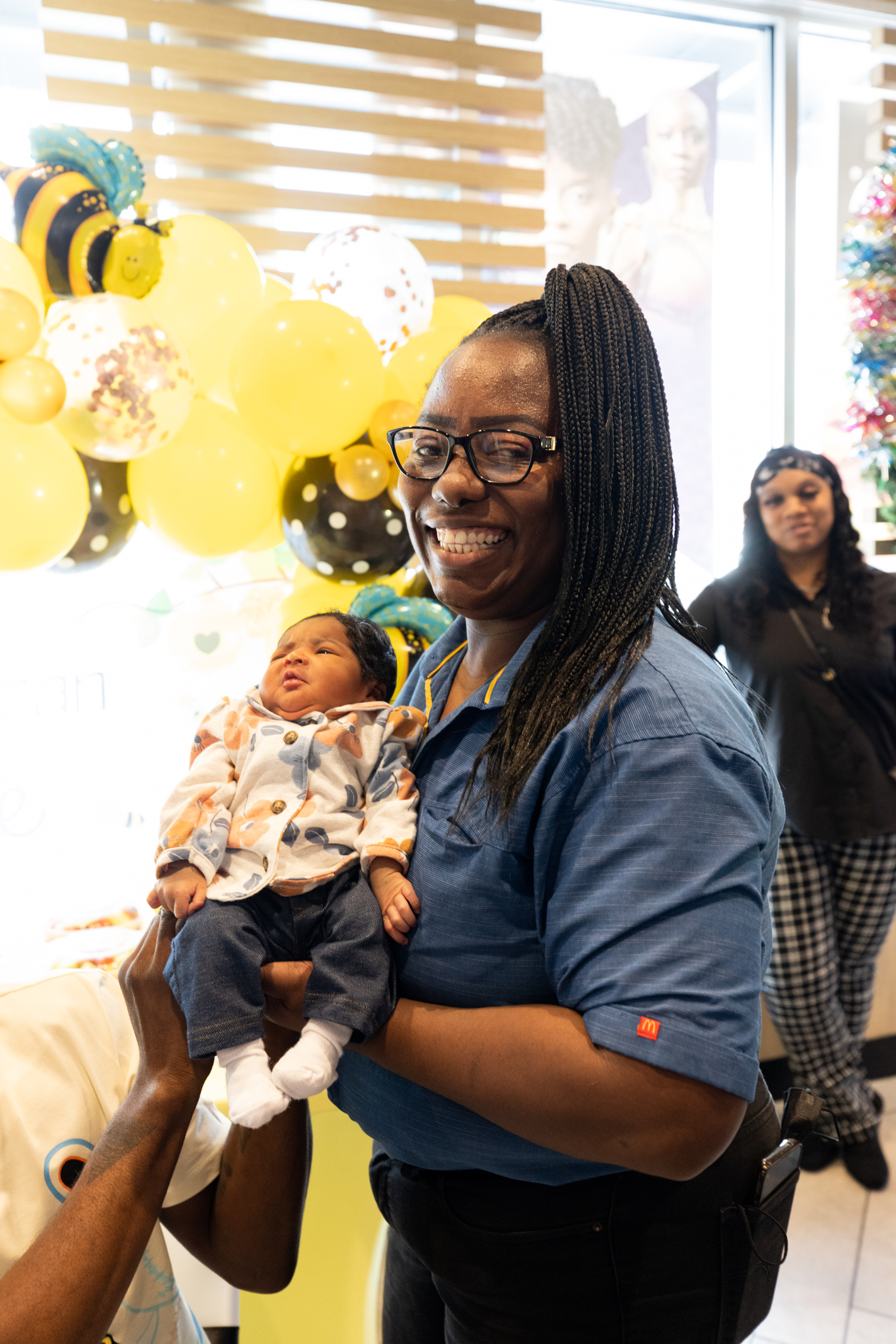 We're so happy for the newborn parents and proud of managers Tunisia, Sha'querria, and Keisha for stepping up in an unmatched way. 
McDonald's wants you to share any moments of crew going above and beyond so we can honor them in a special way. You can go here to learn more about how you can say "Thank You Crew."