Archway to Education: 5 Ways McDonald's is Making Education More Accessible to All

Education is a human right. Everyone should have access to the necessary tools, knowledge, and opportunities to forge their own path and pursue their own dreams. Unfortunately, too many people have the odds seemingly stacked against them.
McDonald's wants to change that. That's why for the past several years we've worked constantly to provide a leg up to those who truly need it. Today, we're going to discuss some of those initiatives.
Archways to Opportunity is a U.S. initiative consisting of multiple programs intended to provide education to members of the McDonald's family. Founded in 2015, Archways gives restaurant employees an opportunity to grow and learn – no matter where they are on their journey. Through Archways to Opportunity,  restaurant employees have the opportunity to learn English language skills, earn a high school diploma at no cost, pursue a college degree with the support of tuition assistance and access free education and career advising services. 
Since its launch, the program has increased access to education for over 65,000 restaurant employees, including more than 45,000 who received helpwith post-secondary expenses,  McDonald's has awarded more than $125 Million in tuition assitance dollars. 
In January of last year, it became even more accessible with the launch of the new Archways to Careers Mobile App. 
The app is designed to help restaurant employees assess the valuable skills they are developing, understand their strengths, connect with an education and career advisor, learn more about education benefits, find local education, and link to growth opportunities in a variety of careers – whether at McDonald's or elsewhere.  
Expanding the HACER National Scholarship Program
Every year since 1985, the McDonald's Hispanic American Commitment to Education Resources (HACER) National Scholarship Program has provided eligible Hispanic students with a chance to pursue their dream jobs. Over the years, we've awarded over 17,800 scholarships worth a combined total of $31 million. But the COVID-19 pandemichas been an especially challenging time 
First is the HACER More Scholarship, which increases the total number of available slots from 30 to 130. Recipients of this scholarship were selected from our 2019 pool of applicants in October 2020 and will be enrolled starting Spring 2021. Second, we've also taken measures to account for the unprecedented challenges faced by students pursuing a post-secondary education amidst the coronavirus pandemic. We equipped each of the 2020 HACER Scholarship recipients with a "tech backpack" to help them better adapt to a digital learning environment. It includes, among other things, a laptop, a wireless mouse, and a pair of headphones.  
Post-Pandemic Support for HBCU Students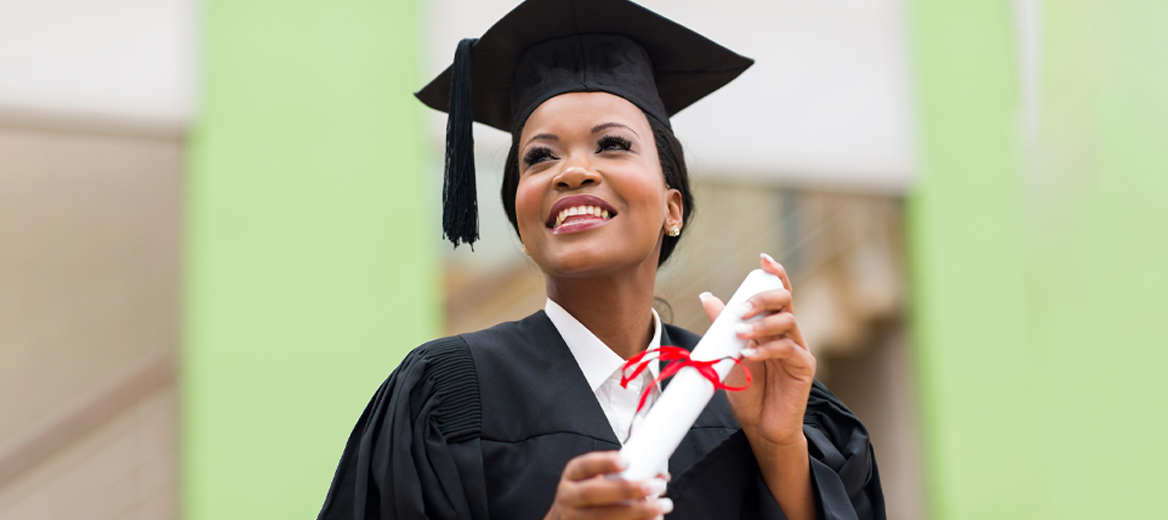 Amongst those struggling with both the pandemic and current civil unrest, students attending Historically Black Colleges and Universities (HBCUs) are among the most inordinately affected. That's why in June 2020, we announced the Black & Positively Golden Scholarship Fund.  HBCUs not only must struggle with offering support to low-income students, but are also dealing with the challenges of digital education. 
June also marked the commemoration of a 20-year partnership with ESSENCE. A technology, commerce, and media company dedicated to the celebration and support of Black women, ESSENCE this year hosted the ESSENCE Festival of Culture: Unstoppable Virtual Experience. McDonald's was proud to be part of this digital event, hosting a series of virtual conferences for young entrepreneurs through an initiative known as ESSENCE Girls United. Through it, promising student participants were awarded seed capital and mentorship opportunities.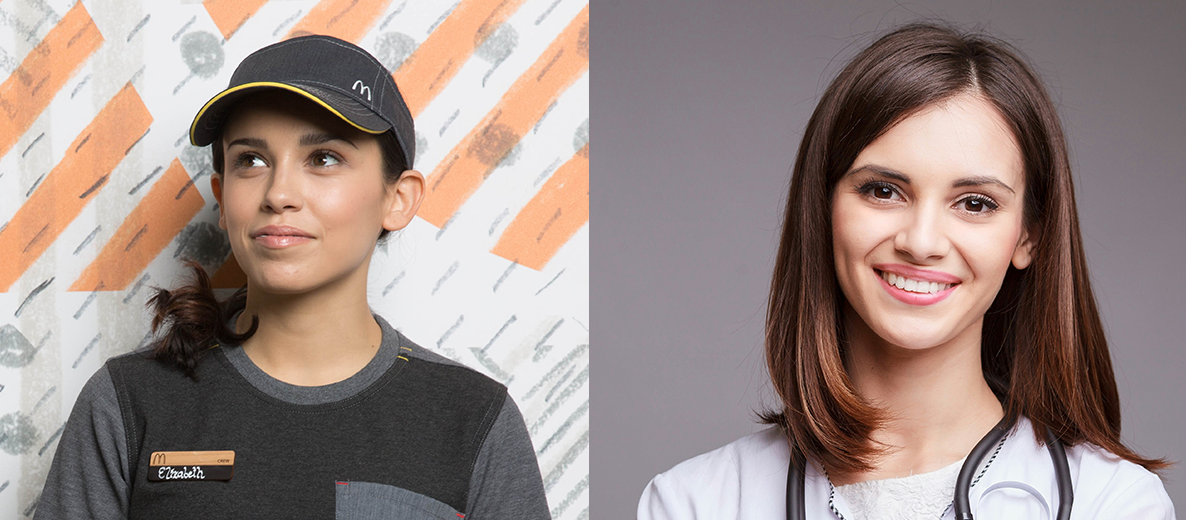 In October 2018, after connecting with our employees on their long-term career goals, McDonald's launched the Where You Want To Be Campaign. Through partnerships with multiple industry influencers, employees were given an opportunity to spend a full day with a mentor in their chosen field. The program saw five ambitious employees connect with thought leaders and experts from a wide range of fields, including technology, social media, music production, healthcare, and even McDonald's franchise ownership. 
It was an incredible success, and we look forward to seeing what each of the campaign's winners will do with their future.  
Taking Career Education Online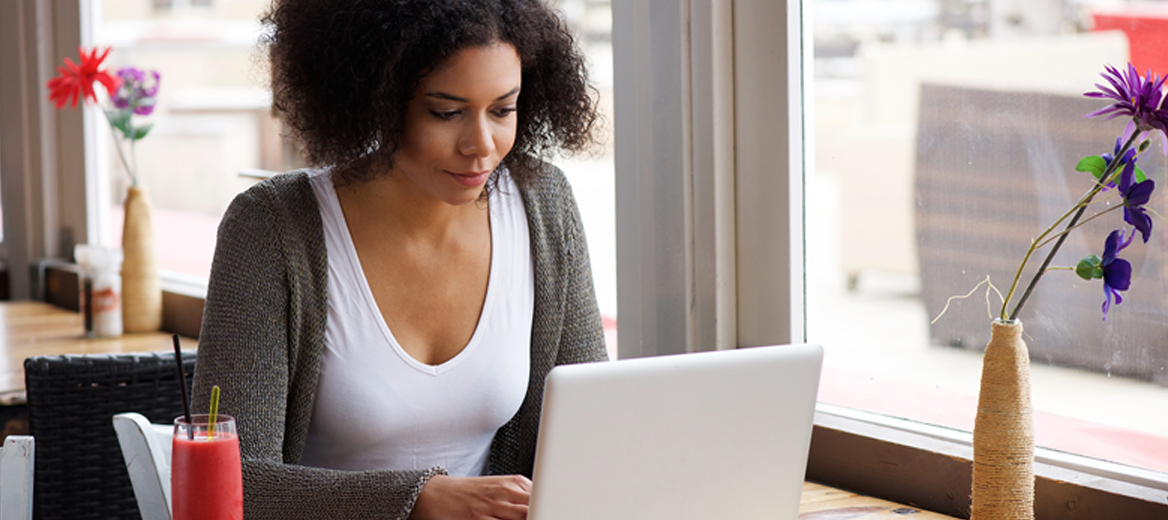 Another well-traveled campaign of ours is the Youth Opportunity Initiative. Founded in partnership with nonprofit The International Youth Foundation, the initiative has the goal of reducing employment barriers for two million young people by 2025. As part of our response to the coronavirus pandemic, we've brought the program's multitude of courses on life skills into the digital realm, expanding its curriculum to reach people across non-profits, community organizations, and post-secondary institutions.  
Last but not least, in July 2020 we kicked off our 13th annual summer Education Workshop, a program geared towards Asian and Pacific Islander (APIA) students. Because of the pandemic, it had to be entirely virtual. While it was certainly challenging to get everything properly up and running, the results were more than worth it. Through our effort, countless students and families were able to not only navigate the confusing college application and financial aid processes but do so entirely from the comfort and safety of their own homes.  
Promoting Literacy with Happy Meal Readers
Children's literacy is at an all-time low in the U.S. and declining more with each passing year. McDonald's wants to play a part in changing that and helping kids rediscover their love of reading. 
That's why in 2019, we introduced the Happy Meal Readers Program. Part of our Scale for Good initiative, Happy Meal Readers allows parents and children to choose between a book and a toy in their Happy Meal. The program is offered all around the world, with digital books available through our Global Happy Meal App.   

McDonald's has always been dedicated to education and to helping people achieve their dreams. Even during uncertain times, that mission will never change.