What Does Your McDonald's Order Say About You? McDonald's USA Reveals Fan Personas with 2022 FANnual Report
McDonald's is giving away 1 million total MyMcDonald's Rewards points to fans who share their Fan Persona on social media this December
(CHICAGO– Dec. 7, 2022) - In 2021, we gave you an official loyalty program – MyMcDonald's Rewards – and you didn't disappoint in showing us how deep your love runs. As it turns out, your McDonald's order is more than just food... it's a personality trait. So, to close out the year, we're hooking you up with your very own McDonald's Fan Persona.
Today, Dec. 7, we're sliding custom year-in-review emails into MyMcDonald's Rewards customers' inboxes*. Check it out to discover if you're a CEO, Insider, Low-Key, Carpe All Day or Newbie Fan. Think your persona is spot-on? Share it on our McDonald's Instagram post now through Dec. 11, for the chance to be one of four fans to win 250K MyMcDonald's Rewards points (read: that's over 150 of your fave McDonald's menu items)**.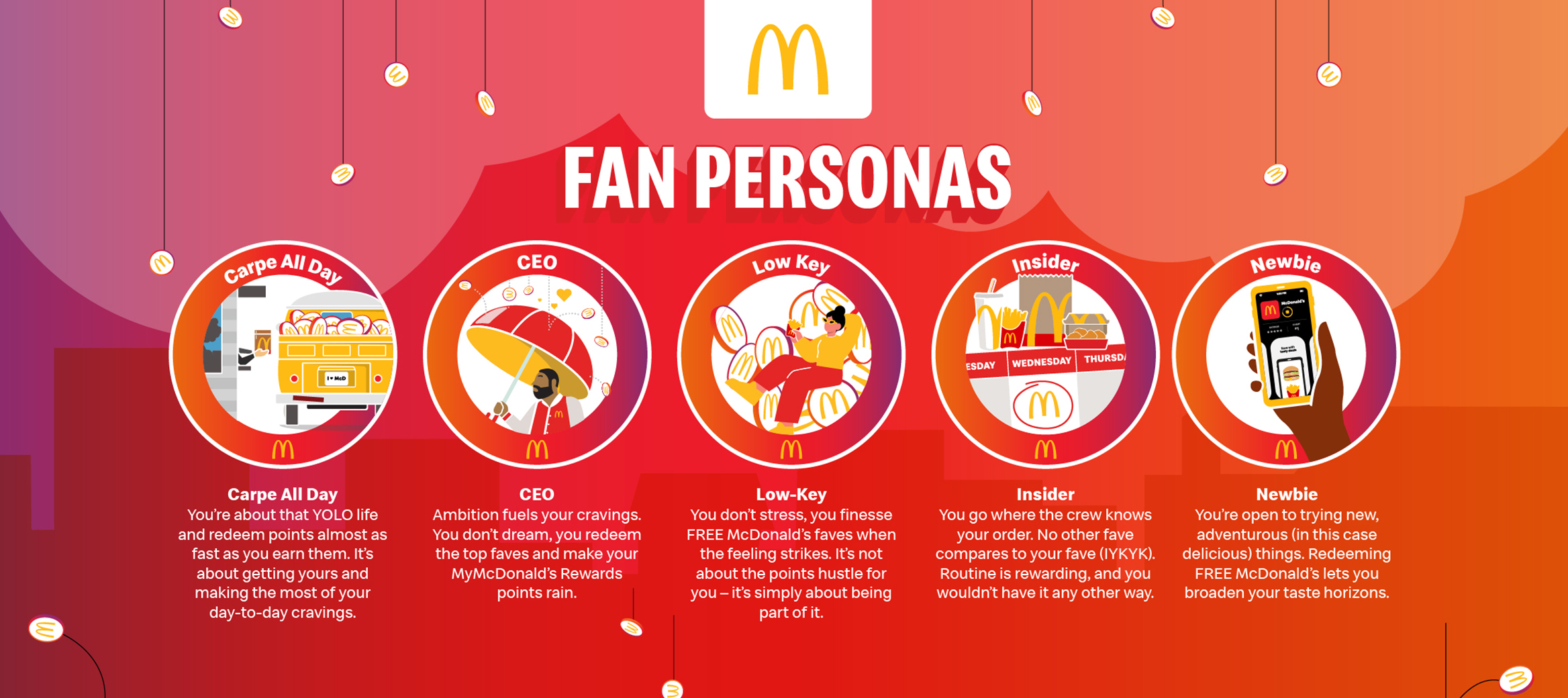 From New Yorkers being late-night loyalists, to the McFlurry® and World Famous Fries® being the go-to sweet-and-salty combo, we're here for the unique ways you ride with us. Find out more about how fans across the U.S. enjoyed McDonald's this year in our 2022 FANnual Report below.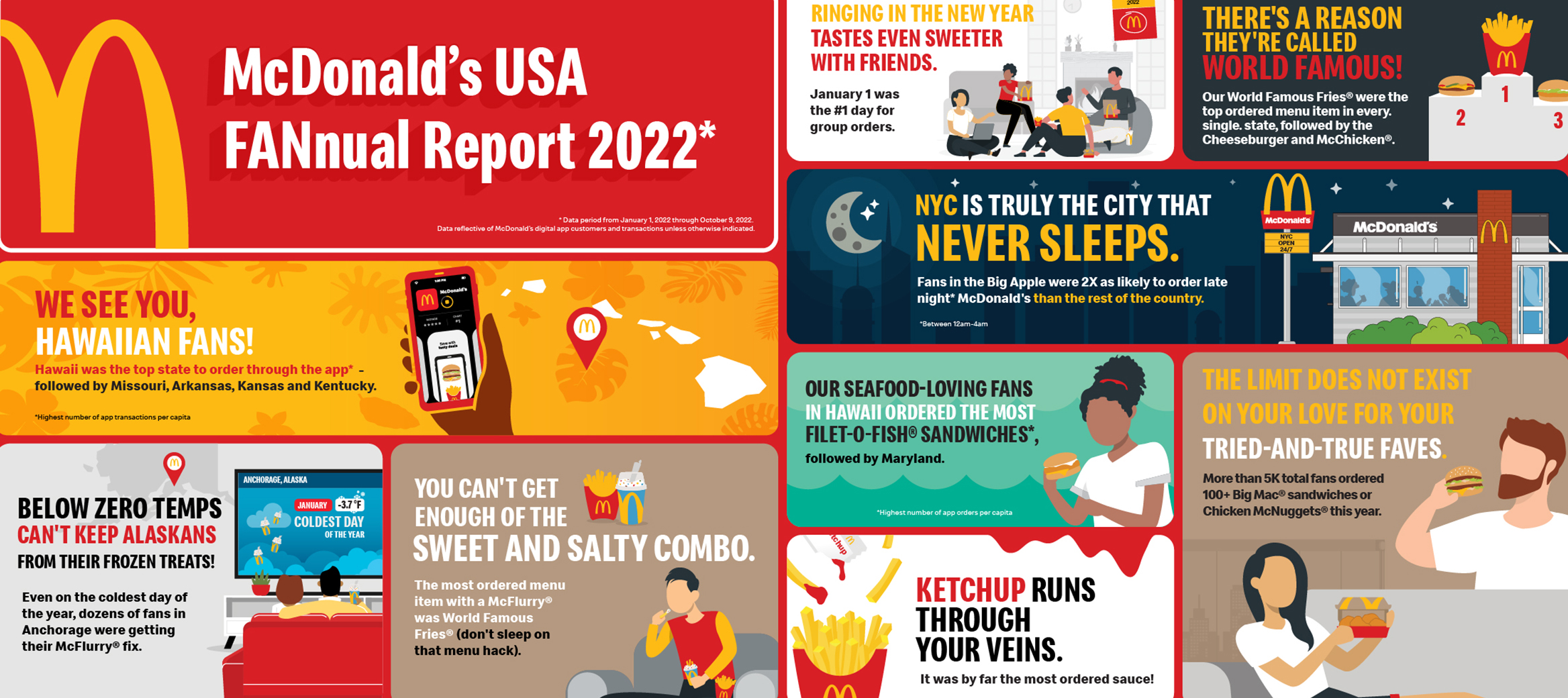 "Our fans are the true MVPs, so we want to personally say "thank you" to every one of them for inviting us into their daily lives," said Alycia Mason, Chief U.S. Customer Experience Officer. "We're excited to close out the year by giving them a look at the ingredients that make each of them the one-of-a-kind McDonald's fan that they are."
However you enjoyed McDonald's this year, you were the ketchup to our cheeseburger and the McFlurry® to our fries. Thank you for making McDonald's uniquely you in 2022!
*MyMcDonald's Rewards customers who have opted-in and earned loyalty points by December 4, 2022 will receive a personalized email recognizing their loyalty. Program available only at participating McDonald's restaurants. Refer to MyMcDonald's Program Terms for details. McD App download and registration required.
**No Purchase Necessary to enter or win a prize. A purchase will not increase your chances of winning. Begins 12/7/22 at 9:00:00 a.m. ET and ends 12/11/22 at 11:59:59 p.m. ET. Open to residents of the 50 U.S./DC who are 16+, opted in to the MyMcDonald's Rewards program and who follow @McDonalds on Instagram at the time of entry. 4 Prizes: 250,000 MyMcDonald's Rewards points, ARV: $175/ea. Odds determined by number of entries received. Void where prohibited. Limit 1 entry per person/Instagram account. Subject to Official Rules at www.McDonaldsFANnualSweeps.com. Sponsor: McDonald's USA, LLC, 110 N. Carpenter St., Chicago, IL 60607.