These Are The Winners Of McDonald's Anti-Littering Contest in Finland
In the same way that dirty dishes and clutter can make your home feel messy, litter can make our communities feel uninviting. But how do we even begin to help tackle an issue so widespread? McDonald's Finland wanted to find out, so it launched the Junk to Solution Competition, asking community members to dream up creative solutions to help clean up their city.
Organizers never could have imagined that they would receive more than 3,700 entries. Once the competition closed, an all-star jury that included CEO of McDonald's Finland Olli Johanson reviewed the ideas and selected the brightest of the bunch, naming three winners.
In addition to each finalist taking home a cash prize, the first-place idea is slated to be implemented in 2022. Take a closer look at the three winning pitches, which range from an online course and fun, visible bins to a social media challenge.
 
1st Place: Heroes of the Environment
Hanna Qvist came up with the winning concept based on her personal experience as a mother of three. Her idea is designed to help tackle littering through education – more specifically, an online course for high school and vocational students that uses reason, emotion and a dash of humor to encourage younger generations to think twice before littering. Heroes of Education is scheduled to be implemented in early 2022.
 
In her own words:
 
I am a mother of three and interested in environmental issues. I have noticed that the practices that children learn when they are young will be completely on their own later. Our own children have always known how to deal with rubbish and how to take the environment into account. The future is in children!"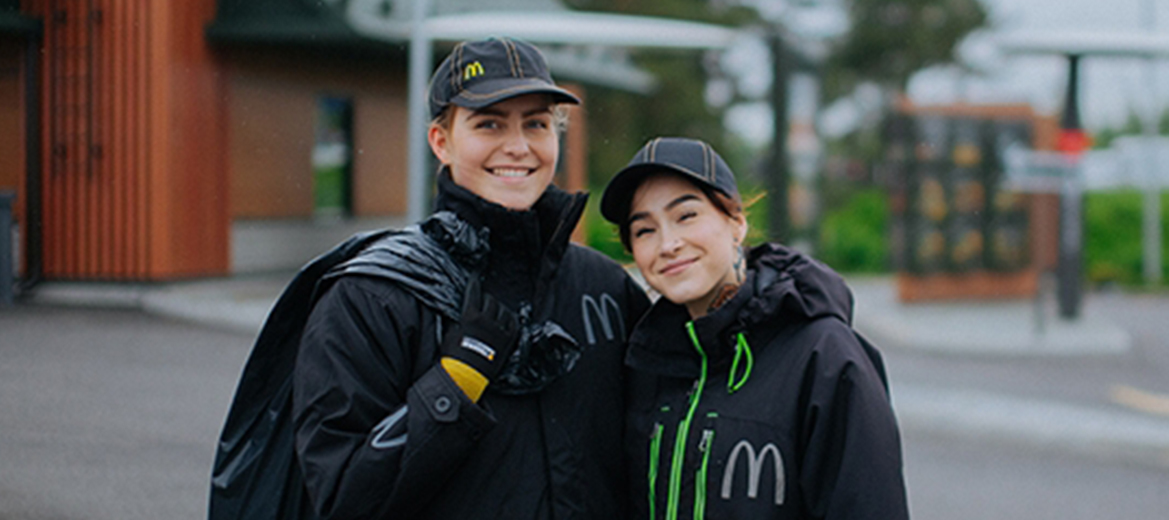 2nd Place: Fun Trash Cans
What if trash bins were more visible and more attractive? That's the inspiration behind Ivo Mukkulainen and Tiia Taiminen's runner-up concept, which finds garbage cans masquerading as colorful animal characters to help encourage everyone to pitch in (and have fun doing it).
In their own words:
 
We wondered what would inspire and attract both adults and children to put trash in the bin instead of throwing them into the wild. We included art students in the idea because we are both in the design industry and we know how important visibility and work experience in the art industry is."
 
3rd Place: Small Packed
Third-place winner Ville Kormilainen relies on friendly competition in his social media-driven pitch. Diners would be challenged to pack their food packaging materials into the smallest possible form before throwing them away.
In his own words:
 
Because of the target group, I ended up with a challenge on social media that tires out the rubbish in as small a package as possible. As a professional, I deal a lot with this target group and social media influencers, and I believe that the idea could even have potential for practical implementation."