Flashback: McDonald's Handed Out Millions of Tree Seedlings in 1991 and Planted a Lasting Legacy
If you grew up in the '90s, you might remember leaving McDonald's with a Happy Meal in one hand and a tree seedling in the other. It's not a figment of your imagination.
Back in 1991, McDonald's teamed up with nonprofit American Forests to launch a national environmental education program called "Let's Get Growing America." Over one weekend in April, nearly 7,500 McDonald's restaurants across the country gave away more than 9 million tree seedlings to customers upon request – no purchase necessary.
Lessons That Last a Lifetime
The program was a response to then-President George Bush's 1990 State of the Union Address, where he called for the planting of 1 billion trees each year for the next decade in an effort to "keep America beautiful for generations to come." 
Each tree that McDonald's handed out came with a brochure that not only explained how to plant and care for the seedling but also educated families on climate change. The idea was to help teachers and parents be able to explain complex environmental issues to children in an easy, tangible way. By planting seedlings together, families learned that trees help regulate our climate, reduce air pollution and provide homes for animals and plants. 
All Grown Up
Almost 31 years later, some of those seedlings – which include 11 species of pine and spruce trees – are all grown up.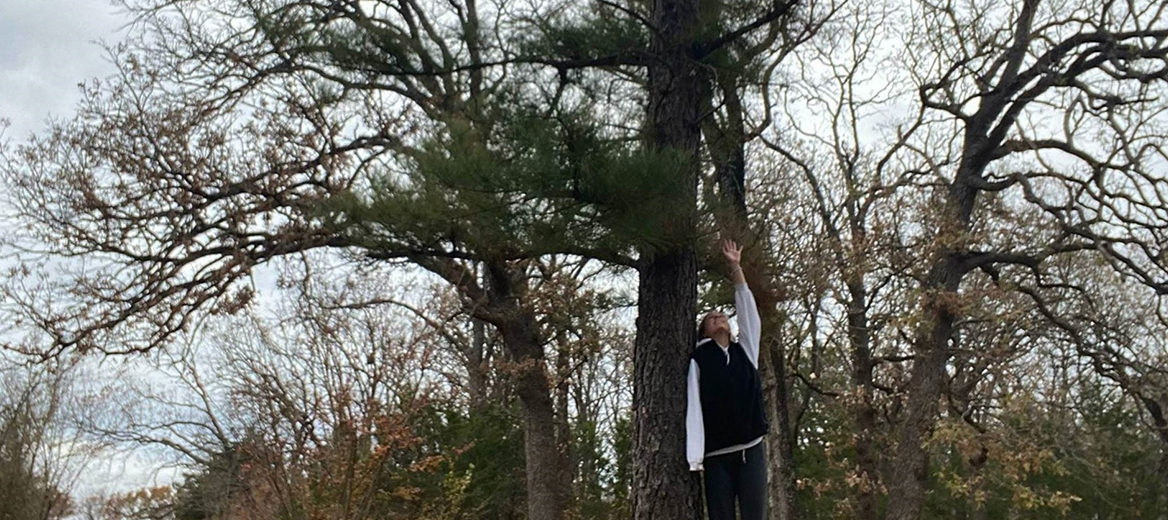 Want proof? Bianca Yarto from Texas wrote in to show us her family's "McDonald's Tree," which her brother planted back in the '90s at their grandparents' house. 
As Bianca and her brother grew up, so did the seedling. Today, Bianca estimates the tree is over 50 feet tall.
"Every time we go to my grandparents' house, we say, 'Look at the McDonald's tree!' That's what we call it," Bianca says. "It's cool to see something grow over that many years. It makes us happy, and it's something we all go back to. These days, everything is changing constantly, so for me, it's nice to see something constant."
A Lasting Legacy
McDonald's "Let's Get Growing America" program lives on through stories like Bianca's, but we haven't stopped helping drive impact on climate change and educating our youngest fans along the way – just look at what we're doing to make our Happy Meal toys more sustainable by the end of 2025. 
We know that taking meaningful action now – like McDonald's pledge to achieve zero emissions by 2050 – has the potential to impact future generations for decades to come.