McDonald's USA is Serving Up its Hottest, Juiciest and Tastiest Burgers Yet
They're so delicious... they've drawn the Hamburglar back into a life of burger crime
(CHICAGO – April 17, 2023): McDonald's has been #burgergoals since we flipped our first patty back in 1955. And while it may seem hard to beat the perfectly seasoned 100% pure beef, tangy pickles, and just-right ratio of ketchup and mustard that made us famous... we're about to make our classic burgers even better.
Our chefs have been cooking up small but tasty improvements to the Big Mac® sandwich, McDouble® burger and our classic Cheeseburger, Double Cheeseburger and Hamburger – and we can't wait for fans across the U.S. to get a taste. The magic is in the details:
Softer, pillowy buns that are freshly toasted to a golden brown 

Perfectly melted cheese that will make you want to savor every last bit off the wrapper  

Juicier, caramelized flavor from adding white onions to the patties while they're still on the grill  

Even more of everyone's favorite Big Mac sauce, bringing more tangy sweetness in every Big Mac bite 
"I'll always remember my first burger from McDonald's. And now my culinary team and I have the best job in the world: thinking about ways to bring even more of that iconic McDonald's taste to fans," said Chef Chad Schafer, Senior Director of Culinary Innovation, McDonald's USA. "We found that small changes, like tweaking our process to get hotter, meltier cheese and adjusting our grill settings for a better sear, added up to a big difference in making our burgers more flavorful than ever."
After being introduced in international markets like Australia, Canada and Belgium to rave reviews, the burger changes are making their US debut this year. We've already started rolling them out in several cities on the West Coast,* and customers will be able to taste the difference at all restaurants nationwide by 2024.       
The burgers are so tempting... they've caught the attention of McDonaldland's resident mischief-maker, the Hamburglar. Keep your eyes peeled for our very own red-handed fugitive (the OG hamburger influencer) who is back to his old burger-snatching tricks in our newest TV commercial. When you spot his notorious cape and striped outfit in your city, you'll know that's when you can head to your local McDonald's to get your hands on our best-ever burgers.
After all, if everyone's favorite burger thief is on the hunt for them – we know they're worth it. Robble. Robble.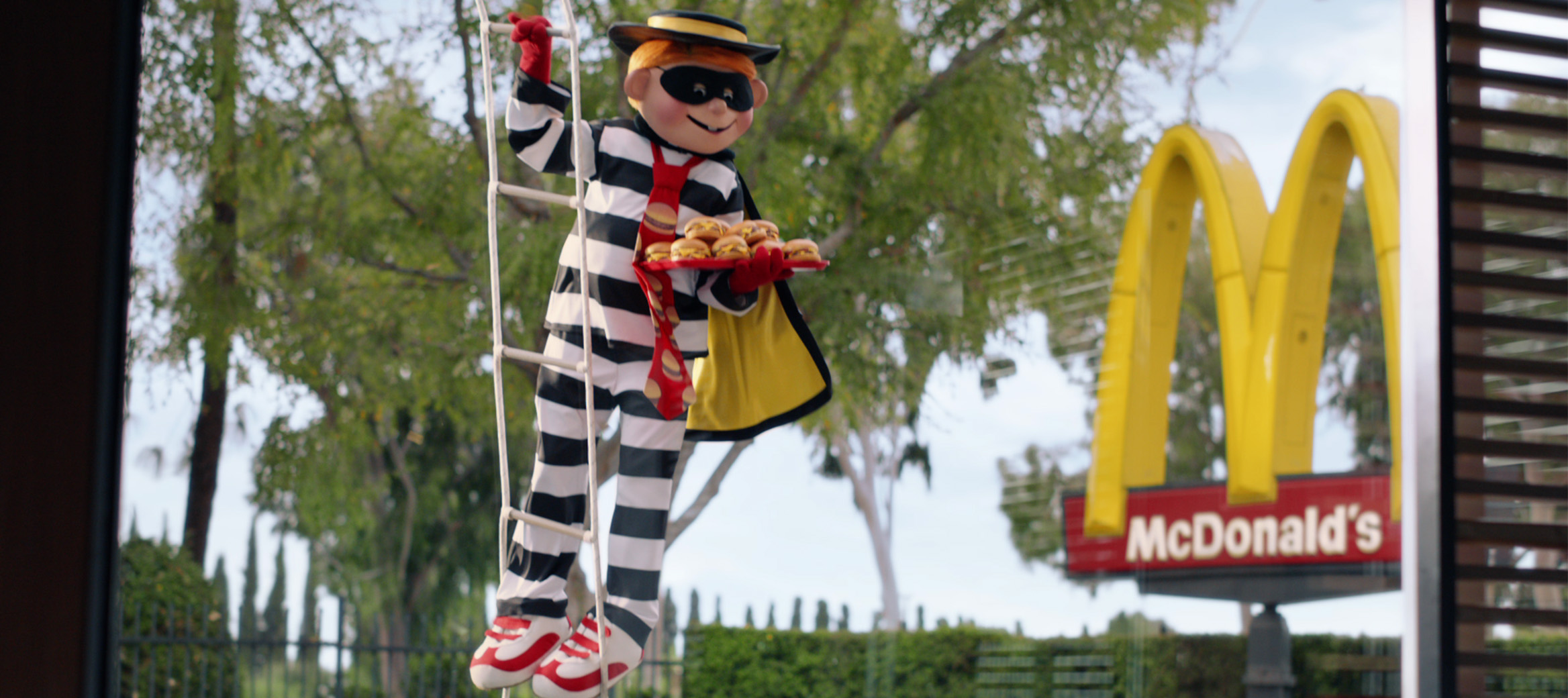 *Markets currently serving up our best burgers ever include Los Angeles, Seattle, Portland, San Francisco, Sacramento, Phoenix, Las Vegas, Salt Lake City, Denver, Boise, Tucson, and surrounding cities
About our Menu Innovations
McDonald's USA, LLC is committed to listening to our fans, and serving the very best of what they are looking for. That is why we're continuously innovating our menu and elevating what we do best to make our burgers, chicken and fries more delicious than ever. In 2018, we gave the Quarter Pounder with Cheese sandwich an upgrade by transitioning to fresh beef that's cooked to order. Then, we perfected the chicken sandwich with the launch of our Crispy Chicken Sandwich in 2021 - now fondly known as the McCrispy. This year, we're bringing hotter, juicier and more delicious classic burgers to our fans with small changes that add up to a big difference.
About McDonald's USA  
McDonald's USA, LLC, serves a variety of menu options made with quality ingredients to millions of customers every day. Ninety-five percent of McDonald's approximately 13,500 U.S. restaurants are owned and operated by independent business owners. For more information, visit www.mcdonalds.com, or follow us on Twitter @McDonalds and on Facebook at www.facebook.com/mcdonalds.