The McDonald's McRig teams up with its local franchisees to help those affected by Hurricane Ian   
McDonald's Owners / Operators jumped into action to provide Hurricane Ian relief efforts
McDonald's and its local Florida Owners/Operators teamed up to help residents affected by Hurricane Ian by serving 17,000 free hot meals to Southwest Florida. The truck was staffed for a total of 4 days by owners/operators, supplier partners, restaurant teams, and the Atlanta Field Office. The food is prepared and distributed by McDonald's McRig. While some might refer to it as a McDonald's food truck, it's far more. 
It's a full-sized tractor-trailer with a nearly complete McDonald's kitchen. The freshly prepared grab-and-go meals include cheeseburgers, McNuggets, French fries, apple slices, and bottled water. "We are devastated by the catastrophic aftermath of Hurricane Ian to so many of our local communities across Florida," said Amy Rodriguez, a local Owner/Operator.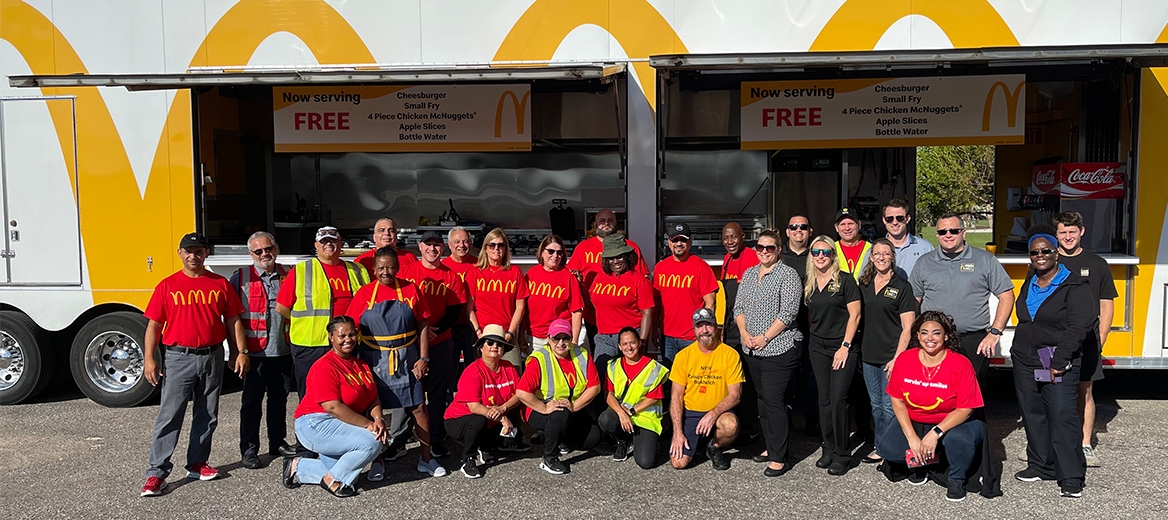 The McRig is stationed at a Port Charlotte/Englewood -based restaurant that is family-owned by Amy Rodriguez, Sergio Rodriguez, and Brenda Symons. "To see the faces of our customers and the community come together means a lot, and we're so grateful to be a part of it," said Sergio Rodriguez.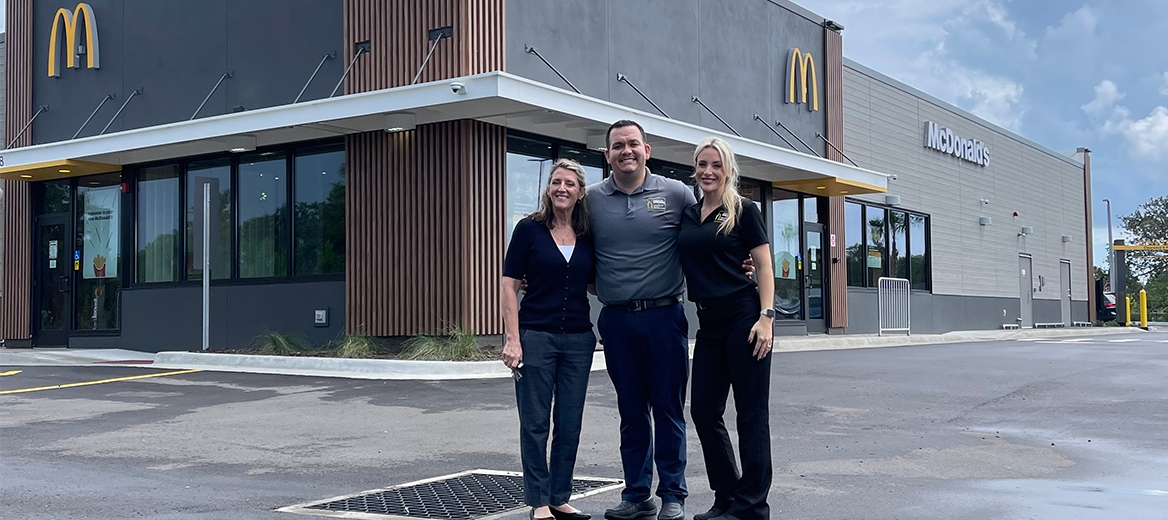 Challenges faced in the wake of Hurricane Ian 
The team has been able to open all 10 of their locations but have had to make modifications such as drive-thru only or limited hours. At almost 500 employees, many of their crew haven't been able to travel to work or get in touch because of lack of cell service or damage to their homes.
Amy emphasized the struggle it's been trying to check in on their crew. "In a world where we usually communicate with the click of a button, we just can't now," she says. Since the day after the hurricane, the family hasn't stopped helping their community, from delivering water and supplies to looking out for their crew. 
"Each time our crew members work a shift, they get a meal on their break, and they're allowed to take another meal home. It's vital that we provide this because some might not have any electricity at home, so it's one less burden to ensure they can have two hot meals a day.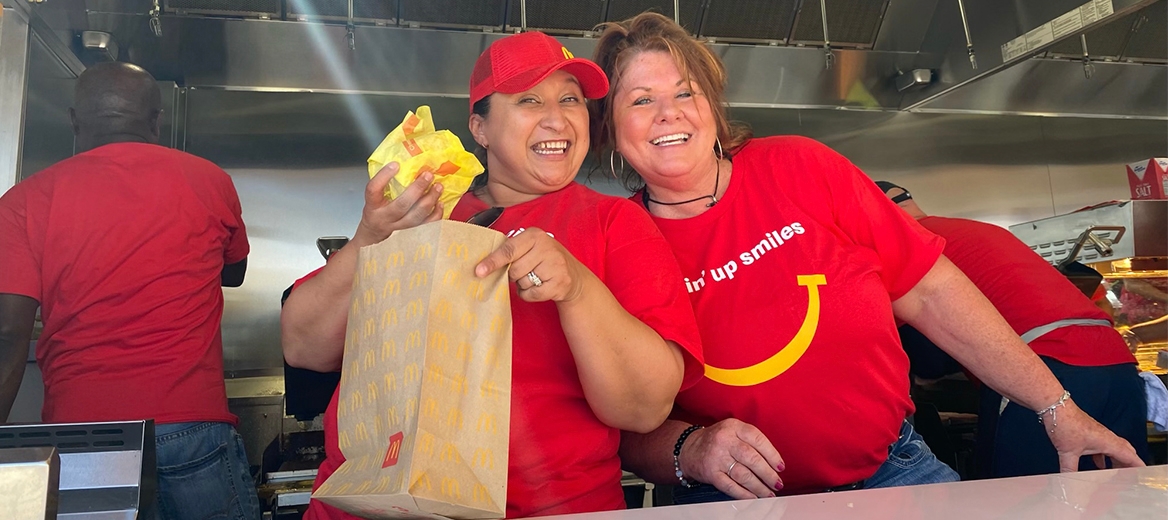 To McDonald's, being a part of the communities, we aim to feed and foster is at the top of our priorities. During these times, we're proud to help serve Southwest Florida. Sergio has a message to all the Owners/Operators trying to be there for their neighborhoods, "We're out there supporting our people, it's okay to just do the best we can right now."