The Saucy Secret is Out: Big Mac Sauce Dip Cups Are Coming to McDonald's USA
(CHICAGO – April 19, 2023) – Mac sauce. Special sauce. Secret sauce. Whatever you call it, fans have been asking for an extra side of our famous Big Mac sauce for years. And now, it's finally getting its moment in the spotlight on our menu.
Starting April 27, for a limited time, we're dropping Big Mac sauce dip cups at participating restaurants across the U.S. There's only one way to get your hands on them: by ordering on the McDonald's App*. And because we all love a good throwback, the dipping cups feature retro blue and silver packaging inspired by the OG Big Mac sandwich wraps.
The Big Mac has been an icon on the McDonald's menu since it first debuted nationally in 1968, after an Owner/Operator in Pittsburg, PA came up with the idea for a double burger sandwich. And the fandom for the Big Mac has only grown with time... expanding to menus across the globe, creating social media craze when 10,000 bottles of Big Mac sauce were given away in the U.S. in 2017, and who could forget the classic "two all-beef patties..." jingle we're all still singing?
This creamy, tangy, slightly sweet and perfectly dippable sauce will be available at no extra charge with any purchase of Chicken McNuggets. It can also be ordered a la carte to pair with all your go-to McDonald's menu items, because let's be real... a sauce this iconic should go on everything.
From dipping your fries and Hash Browns to making your favorite sandwiches extra saucy, the possibilities are endless. Whatever way you choose to Big Mac sauce-ify your order, we're here for it. Need some inspo? Check out these social posts from some of our fans: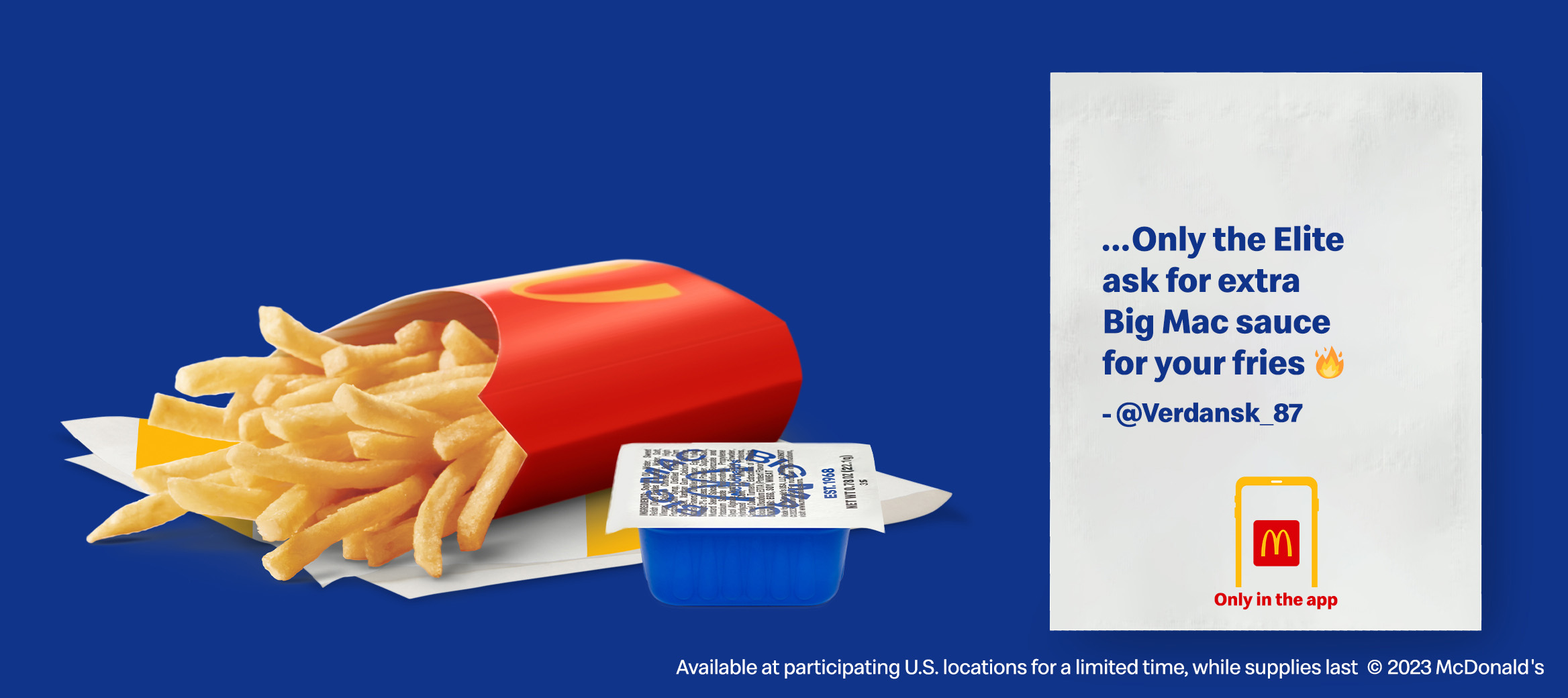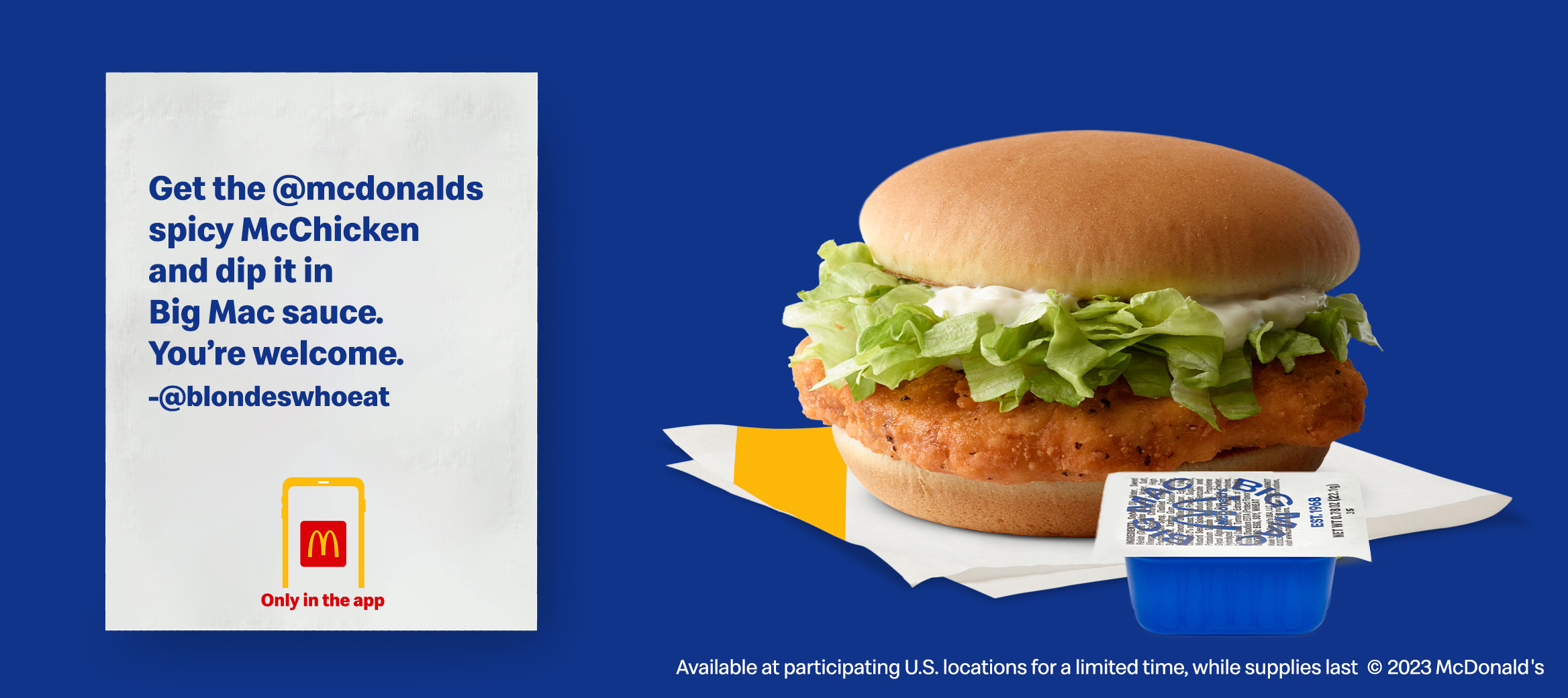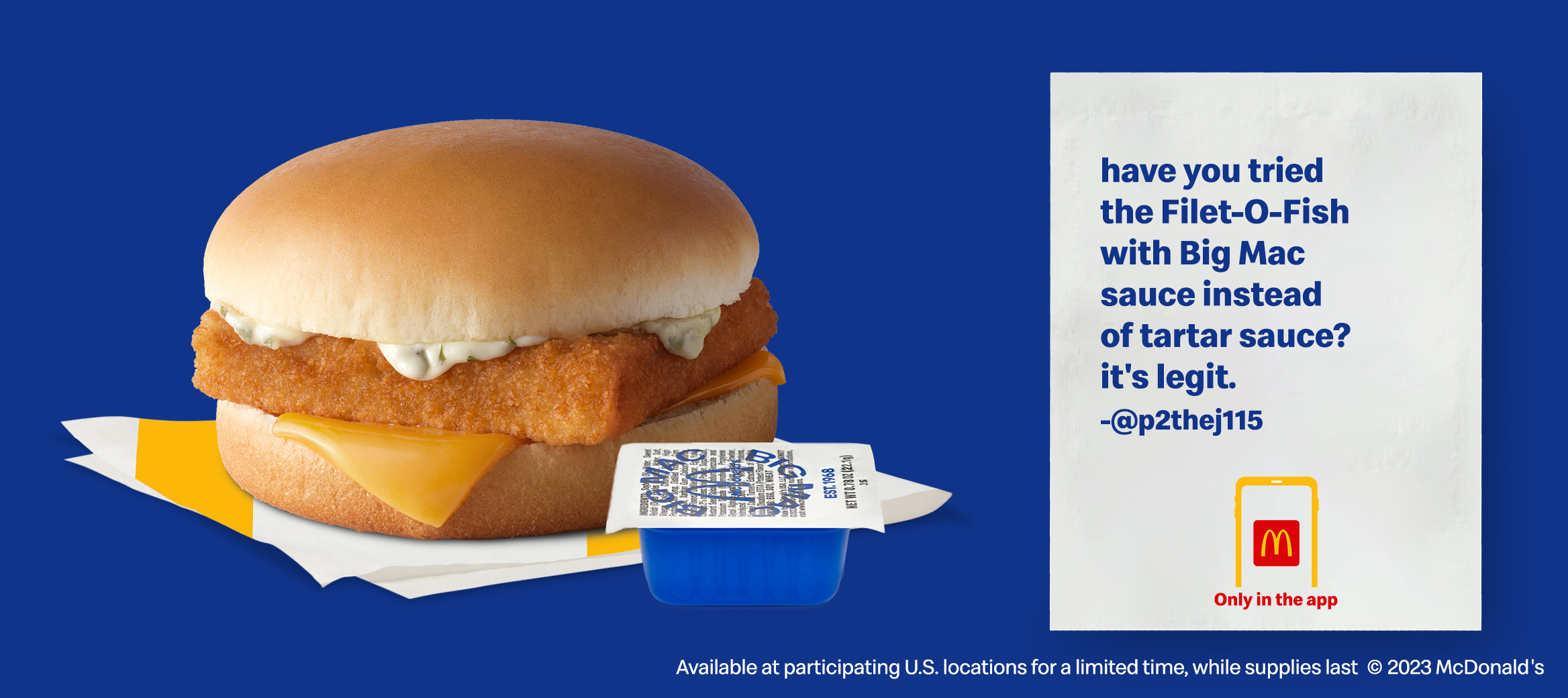 *Available at participating U.S. locations for a limited time, while supplies last.
About McDonald's USA   
McDonald's USA, LLC, serves a variety of menu options made with quality ingredients to millions of customers every day. Ninety-five percent of McDonald's approximately 13,500 U.S. restaurants are owned and operated by independent business owners. For more information, visit www.mcdonalds.com, or follow us on Twitter @McDonalds and on Facebook at www.facebook.com/mcdonalds.